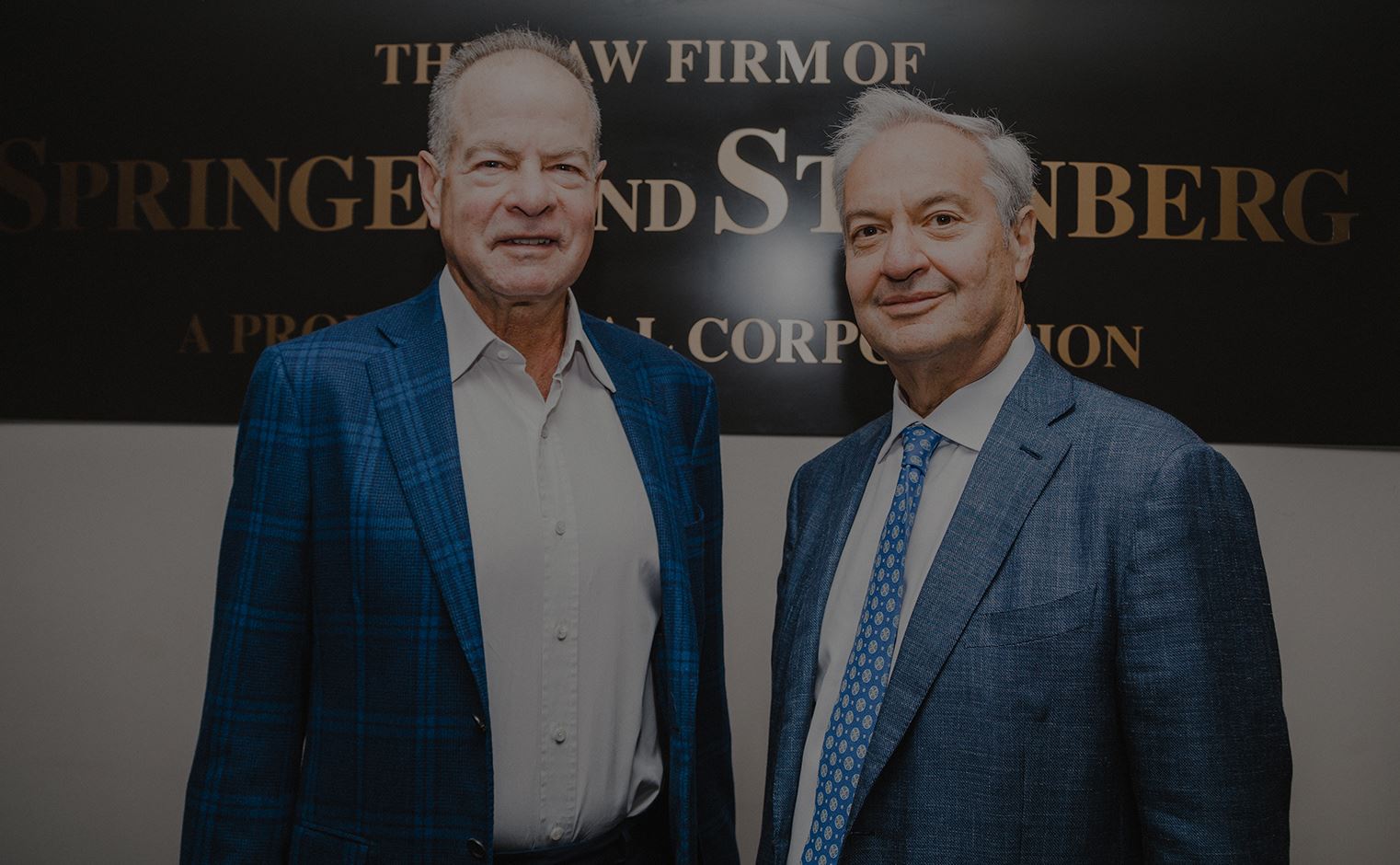 Car Accidents
Denver Drunk Driving Accident Lawyers
We Are Backed By Nearly 40 Years of Experience
Drunk driving is a major cause of traffic fatalities throughout the country. According to data from the Colorado Department of Transportation, 40% of all fatal crashes in Colorado in 2018 were caused by a drunk or otherwise impaired driver, with 29 of these fatalities occurring in Denver alone. If you or someone you care about was injured in a drunk driving accident, you might be entitled to a legal remedy. As a result, you should seek the advice of an experienced Denver drunk driving accident lawyer.
At Springer & Steinberg, P.C., we have nearly 40 years of experience with personal injury litigation, including cases that involve severe injuries resulting from drunk driving accidents. You should not have to shoulder the burden of recovering from potentially life-changing injuries alone, especially if the law allows you to recover damages from the at-fault driver. We are dedicated to advocating for your right to receive monetary compensation for your losses.
Injured in an accident? Contact our drunk driving accident attorneys in Denver today at (877) 342-1230 to learn more about your options.
Drunk Driving Accident Compensation
Under Colorado law, an injured plaintiff can recover monetary damages for losses that arise from injuries the defendant negligently or wrongfully caused.
Springer & Steinberg, P.C. can help you recover compensation for expenses and damages stemming from your injuries, including:
Medical expenses
Future medical care
Physical therapy
Medication and medical supplies
Lost earnings
Loss of earning potential
Property damage
Emotional trauma
Funeral costs and loss of companionship (wrongful death)
Contact Our Denver Drunk Driving Accident Lawyers Today For a Free Consultation
Springer & Steinberg, P.C. has brought in hundreds of millions of dollars for those who have been injured or lost loved ones in auto accidents. Our specialized attorneys have been working in this area of the law for over 20 years. Every type of car accident case, small and large, has come through our firm. We represent individuals from communities throughout Douglas, Arapahoe, and Jefferson Counties, among other areas of Colorado.
To schedule a free consultation in our Denver drunk driving accident lawyers, call us at 303-861-2800 or contact us online.