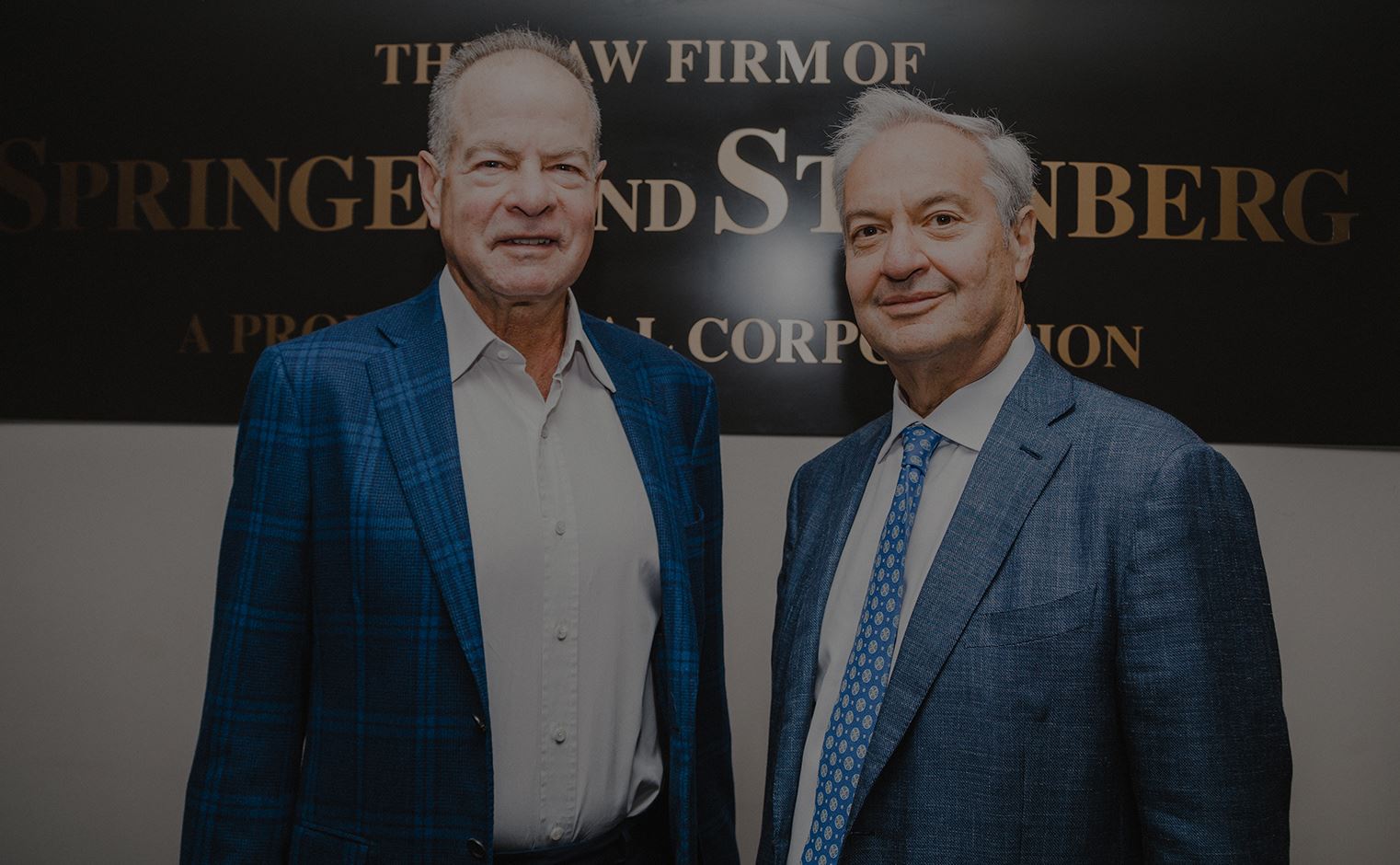 Firm Overview
When Results Matter, Call Springer & Steinberg, P.C.
Springer & Steinberg, P.C. was founded nearly 40 years ago by Jeffrey A. Springer and Harvey Steinberg. Both Colorado natives, these "tough as nails" attorneys initially met while Jeffrey was acting as counsel for a defendant in a high-profile criminal matter and Harvey was the Chief Deputy District Attorney in Arapahoe County. Though they were on opposing sides, they soon grew to respect and admire one another. They decided to team up and combine their considerable talents in order to help others. Now, decades later, they lead a team of powerful litigators and superior staff to dutifully serve and fight for justice across the firm's practice areas.
Cases We Handle
From our headquarters in Denver, our attorneys primarily focus on personal injury, criminal defense, business litigation, and family law matters in Colorado. With our extensive experience in this range of practice areas, we have an unmatched understanding of how to truly understand and address each client's unique needs.
At Springer & Steinberg, P.C., we take pride in providing results-driven counsel based on an unshakable foundation of experience, skill, and integrity. We have handled thousands of cases across the country and live by the motto: do the best work, get the best results. This is evident when you consider the hundreds of millions of dollars we have recovered for our clients and the successful outcomes we have achieved, even in the most complex and challenging cases.
Highly-Awarded by Prestigious Organization
Our lawyers have also built a reputation among the legal community for our skill and professionalism, and we have received a number of accolades through the years, including the ASLA Top 40 Lawyers Under 40, the Best Law Firms by U.S. News, inclusion in the National Trial Lawyers: Top 100 and Super Lawyers®, and an AV Preeminent® rating by Martindale-Hubbell®.
To find out more about our firm and how we can assist you, give us a call at (303) 861-2800. Your initial consultation is free.