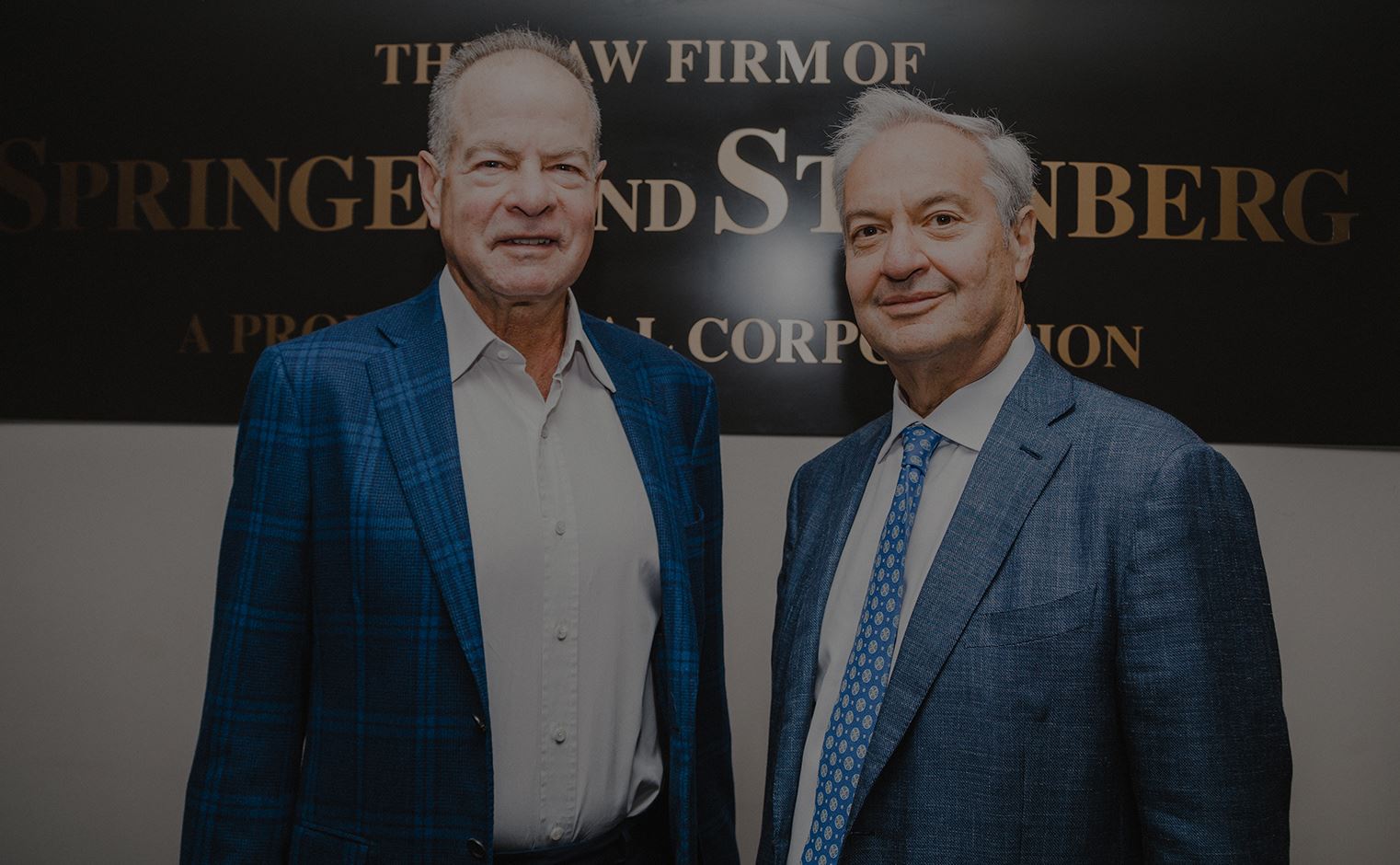 Denver Personal Injury Attorney
Experienced Premises Liability Lawyers In Denver, CO
When a person is injured on another's property, he or she may have grounds for a premises liability injury case. One of the most common types of cases that are brought to our Denver premises liability lawyers is slip-and-fall cases. If a hazard could have been prevented but wasn't, like picking up a banana when it falls off a stand, the landowner or occupier could be liable. Other types of cases may include negligent security practices, bicycle accidents, swimming pool accidents, dog bites, and other hazards on property grounds.
Handling complex actions against property owners requires a thorough understanding of precedents set forth by case law, as well as Colorado legislation. Our Denver premises liability lawyers have been fighting for the injured for nearly 40 years. We know the premises liability law, the courts, and the opposition. We do the best work to get the best results, and we are ready to see how we can help you.
Call (303) 861-2800 for a free, confidential review of your potential premises liability claim.
---
---
What Is Colorado's Premises Liability Act?
Colorado's Premises Liability Act (§ 13-21-115: Actions against landowners) controls all cases in which a person is injured on another person's property.
It is critical that you partner with a skilled Denver premises liability attorney that is well-versed in the complexities of the state premises liability statute, in order to ensure that your case is effectively prepared and strategized. The legal team at Springer & Steinberg possess the expertise needed to confidently navigate your Colorado premises liability case, and are equipped to help you make informed decisions and advocate for your rights.
Although the CO Premises Liability Act consists of several pages of highly detailed legal statutes, it is extremely helpful to be aware of a handful of key components, which are as follows.
Factors that Must Be Proven When Pursuing a Claim
If you are pursuing a claim related to premises liability in Denver, your attorney will file a negligence lawsuit, as based on CRS § 13-21-111. In order to successfully present a lawsuit for damages in a premises liability scenario, you must be able to prove that:
There was a specific condition on the premises that presented an unreasonable risk of harm
The person responsible for/in possession of the premises should have known or knew that the dangerous condition existed, and that is presented a risk of harm
The person responsible for/in possession of the premises was willfully or deliberately negligent, either in failing to resolve the harmful condition, warning people on the premises of its existence, or creating the harmful condition itself
You sustained an injury as a direct result of the dangerous condition
To go into more detail, these factors make up the basic components of the "burden of proof," which is the responsibility of the individual pursuing the claim (the plaintiff). Denver premises liability claims are required to prove four key components:
Duty to the plaintiff: The owner of the property owes a certain "duty of care" to visitors to the property. The level of the duty of care will differ, based on the type of visitor, which we cover in-depth in the next section.
Breach of duty: The property owner breached the duty of care in one way or another.
Causation: The property owner was negligent and/or careless (this is often the most difficult aspect to prove).
Damages: The negligence of the property owner caused injuries and/or losses, which deserve compensation.
Classification of the Visitor/Plaintiff (Injured Party)
The law for premises liability accidents divides plaintiffs into three categories, depending on how or why they are on the land: trespassers, licensees, and invitees. The labels can be confusing, but they are critical to determining whether a landowner is liable. The trial court is the entity that will determine how to classify the injured party, which will directly impact questions of liability and damages.
Trespassers: First, there are trespassers. A "trespasser" means a person who enters or remains on the land of another without the landowner's consent. A landowner's duty to protect trespassers is minimal; they are only liable for physical injuries caused by the willful or intentional acts of the landowner.
Licensees: Next are individuals like social guests or others who are on the property for their own convenience or to advance his or her own interests, pursuant to the landowner's permission or consent. The law identifies them as "licensees."A "licensee" may recover for injuries that result from a landowner's unreasonable care with respect to dangers created by the landowner about which the landowner actually knew, or his or her failure to warn about dangers that a person would not ordinarily be aware
Invitees: Finally, there are people like customers at a store who enter or remain on the land of another to transact business in which the parties are mutually interested or who enters or remains on such land in response to the landowner's express or implied representation that the public is requested, expected, or intended to enter or remain. People who fall into that category are called "invitees."The standard of care owed to an invitee is typical in other types of negligence cases: a landowner is liable for injuries caused by the failure to exercise reasonable care to protect against dangers of which he or she actually knew or should have known.
Exceptions
There are, of course, exceptions. Children who are injured may be protected by the attractive nuisance doctrine, which was established by the Colorado Supreme Court in S.W. v. Towers Boat Club, Inc. In this case, the Supreme Court ruled that trespassing children have the same right as children who are invitees or licensees, to bring a claim against a private property owner for attractive nuisance.
The attractive nuisance doctrine also considers the age of the child in question, specifically in relation to the "presumption of competency." For children above the age of 14, the court will assess whether or not they are capable of understanding the risks of harm on the premises, including those associated with the unsafe conditions of the premises as well as their actions/activities there.
Elements of Liability and Potential Damages
In order for a person/entity to be held liable in one form or another, it must be determined that (at the time of the incident) they either owned, occupied, controlled, or conducted specific activities on the premises in question. Liability may also be affected by who owns the property—the government or a private party. Sometimes it matters if the land is leased or owned or if someone else is responsible for the unsafe conditions of the property or the activities conducted on the property.
Under CO law, the damages you are eligible to recover will vary considerably, based on how the court labels you in regards to your presence on the premises (detailed above).
Although it can be somewhat confusing to understand which category you may fall into, your Denver premises liability lawyer can provide expert guidance and legal representation. An important takeaway is that, even in the event that you were trespassing on the premises, you may still have the right to be compensated for your physical injuries. In the state of Colorado, the property owners/responsibility holders are held to certain standards when it comes to the safety of their premises, regardless of the reason why an individual is on-site.
Liability of Injuries Occurring Off-Premises
The Colorado statutes regarding premises liability also account for risks that can result in injury outside the immediate premises. The law states that the scope of duty of the owner/occupant of a property will be based on whether they constructed, controlled, or maintained the portion of the premises that contributed to the dangerous situation.
Common Types of Denver Premises Liability Claims
There are so many different scenarios that can serve as the foundation for a premises liability case. Anytime an individual experiences an injury on another person's property, there is the potential for a valid premises liability claim.
However, there are certain circumstances that are more common than others, such as:
Slip and fall accidents: A fall can be caused by something as simple as an unnoticed spill, loose carpets, or broken stairs, and can result in serious injuries for the victim. All aspects of a property must be properly maintained to avoid hazardous conditions and to ensure safety, including walkways, stairways, elevators, escalators, and more.
Uncontrolled animals: In addition to the property itself, owners/lessees are also responsible for everything on the property, including animals. If a dog or other animals causes injury to a person on the property, the owner can be held liable.
Inadequate security: Property owners of parking garages, parking lots, schools, and other facilities have a duty to ensure the safety of individuals on-site, which includes providing proper security. If someone is the victim of assault, theft, vandalism, or another wrongful act, as the result of subpar security measures, the owner may be held liable.
How Our Premises Liability Lawyers in Denver Can Help You
Technically, the law does not require you to hire an attorney to represent you in a personal injury claim. However, the complicated nature of various statutes, as well as the high likelihood that the liable party will retain legal counsel, make it imperative that you have a highly qualified lawyer on your side.
Working with an experienced personal injury attorney will significantly increase your chance of receiving the compensation you deserve, as well as dramatically reduce the burden and stress involved in your legal process. At Springer & Steinberg, our team will handle all aspects of your legal claim, so you can focus on moving forward with your life.
When you choose to work with our Denver premise liability attorneys, we will:
Investigate the scene and circumstances of your accident
Collect valuable evidence to support your claim
Interview witnesses
Gather medical treatment documentation related to your injuries
Consult with experts to accurately determine how you will be affected by your injuries in the future
Manage communication with insurance companies and the at-fault party
Negotiate on your behalf to obtain the best possible settlement agreement
Argue your case if a court trial is necessary
Our Denver Premises Liability Lawyers Can Effectively Navigate Complex Property Cases
The law related to premises liability is surprisingly complex and the courts are constantly refining who can and cannot recover for damages. Fortunately, our experienced Denver premises liability lawyers have the insight, skill, and resources to competently handle these claims.
Here are a few situations that the courts have recently addressed:
In Arapahoe County, a neighbor is injured while returning a borrowed propane tank.
A child is injured in Fort Collins on a rented inflatable bungee run at a private club.
A woman is injured at the Cherry Creek State Park when a branch falls on her tent.
A Jefferson County resident is injured on a sidewalk outside a medical clinic leasing office space.
A Denver construction worker was injured while he was in a house at night that was under construction.
If you have been injured on someone else's property, you should seek advice about your legal options. At the law firm of Springer & Steinberg, our attorneys handle many premises liability cases on behalf of Denver residents and other individuals. Our experience allows us to anticipate both multiple defendants and alternative theories of liability as we work to assist you in pursuing all possible causes of action against landowners, property managers, and others. In addition to the Denver area, we also help accident victims elsewhere in Colorado, including in Aurora, Centennial, Boulder, and Colorado Springs.
To schedule an appointment to discuss a premises liability case, call us today at (303) 861-2800 or contact us online to set up your free initial consultation.
Image Credits: F Armstrong Photography – Yuriy K / Shutterstock