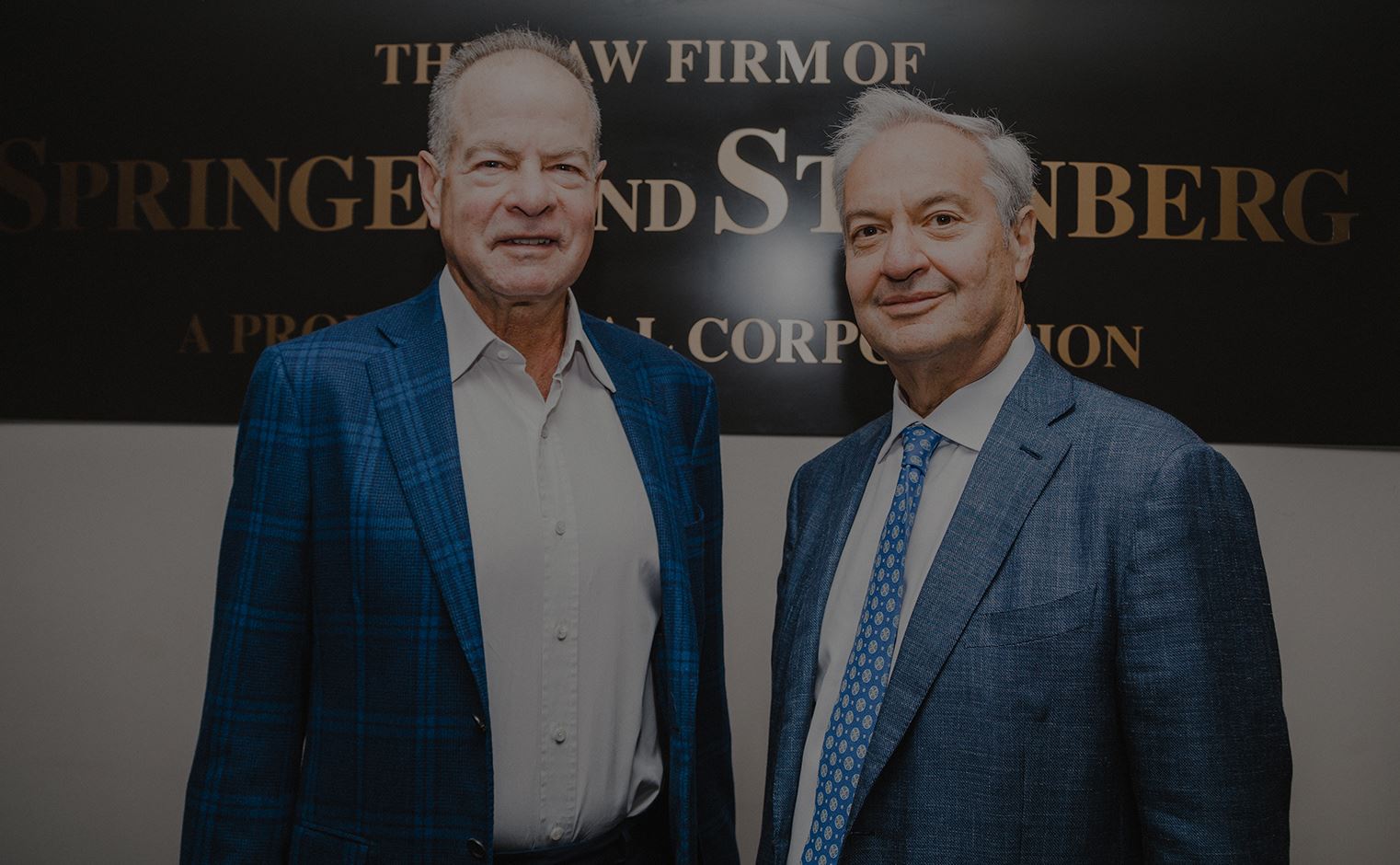 Denver Personal Injury Attorney
Denver Uber and Lyft Accident Attorneys with Experience
In recent years, ridesharing companies like Uber & Lyft have been held out as a convenient and cost-effective transportation option for people. While ridesharing does provide an important alternative to drunk driving, ridesharing drivers are not immune to negligently caused accidents. Uber & Lyft drivers must deal with driving distractions, the Colorado weather, and other hazards, like any other driver. However, Denver rideshare accidents involving drivers of these services can get complicated.
A rideshare accident often involves multiple parties, including insurance companies, drivers, passengers, and maybe pedestrians. Such circumstances can be challenging to deal with for more inexperienced attorneys.
If you've been injured in an accident involving a ridesharing service such as Uber & Lyft, you might qualify for a legal remedy. To learn more about your rights in a ridesharing accident claim, you should contact a Denver Uber & Lyft accident attorney from Springer & Steinberg, P.C. We have more than four decades of litigation experience with traffic accident injury cases.
Contact Springer & Steinberg, P.C. at 303-861-2800 for more information about how we can help you.
---
---
What Passengers Should Do in a Rideshare Accident
Uber and Lyft passengers should treat a rideshare accident just as they do an accident involving their own personal vehicle:
Check to see if anyone was injured. A passenger can dial 9-1-1 if the drivers and other passengers are not physically able to—or do not want to—call.
Take photos or videos of the accident scene. Visuals provide proof of injuries, damages to vehicles, and road conditions.
Get the contact information for the Uber or Lyft driver, the other driver involved, and witnesses, if possible.
Wait for the police to arrive. The responding officer will take statements from the drivers, passengers, and possible witnesses. Having a police report is useful when filing an insurance claim.
Seek medical attention immediately. Passengers who cannot immediately go to the emergency room should wait no longer than three days after the accident to get checked out. If a passenger later files an injury claim, an insurance company may contend that the injury was not serious because the passenger did not immediately seek medical attention.
Even when a rideshare passenger has information to submit for insurance claim purposes, there are no guarantees that the insurers for Uber, Lyft or the driver will pay out the claim. Insurance companies will investigate an Uber or Lyft accident just as they would a crash involving non-rideshare vehicles.
Without a doubt, an insurer will delay a payout until it determines fault. So, if the rideshare driver and the other driver deny fault for causing the accident, a passenger may not receive compensation anytime soon.
Understanding Insurance Coverage in an Uber or Lyft Accident
Uber and Lyft each carry $1 million in commercial insurance to cover drivers and passengers in the event of an accident. But, whether Uber or Lyft will pay after an accident depends on several factors, such as:
Whether the driver's rideshare app was on at the time of the accident

Who is at fault for the crash

Whether the driver's personal car insurance is sufficient enough or not to cover damages from the accident
Insurance coverage from rideshare companies wasn't clear until a tragedy happened in 2013 when an Uber driver in San Francisco struck and killed a 6-year-old girl as she was crossing in a crosswalk. The girl's family held the Uber driver and Uber responsible for the child's death.
Uber, however, denied liability by claiming that the driver did not have a passenger and was not en route to pick up a passenger at the time of the accident. After the crash, Uber expanded its insurance policy to cover the gap that occurs when a driver is logged into the Uber system and is available for a ride but does not have a passenger.
Uber—as well as Lyft—now provides insurance coverage if an accident happens when the driver is:
Available and waiting for a passenger to schedule a ride

On the way to pick up a passenger

During a trip with a passenger
A driver's personal auto insurance covers an accident if the driver is not logged into the rideshare system and the driver's app is off. While Uber and Lyft may have narrowed the insurance gap, it's important that passengers obtain the information necessary to build a solid claim for compensation.
How a Denver Rideshare Accident Lawyer Can Help
After reviewing the facts of the accident, a rideshare accident attorney can help passengers determine the value of their claim and recover a fair amount for their losses. What's more, a lawyer may discover that Uber or Lyft's insurance applies if:
The cost for the passenger's injuries and other damages exceed the rideshare driver's insurance policy limit
The driver who caused the accident does not have insurance
Besides that, a lawyer can negotiate a fair settlement because an insurer typically offers low initial settlements. Unfortunately, once a settlement is accepted, the injured party cannot ask for more compensation should problems arise in the future.
Legal Issues Common to Denver Rideshare Accidents
Ridesharing companies are regulated by the State of Colorado as "transportation network companies" or "TNCs." According to the Colorado Department of Regulatory Agencies, a TNC "uses a digital network to connect riders to drivers for the purpose of providing transportation." This includes services like Uber, Lyft, Hovit, or HopSkipDrive.
Legal issues common to ridesharing accidents include:
Third-Party Liability Insurance Claims
Uninsured/Underinsured Motorist Claims
Passenger Injuries
Rideshare Driver Injuries or Fault
Multi-Party Litigation
Get Legal Representation Backed By Nearly 40 Years of Experience
If you need quality legal representation for an injury claim involving services from a transportation network company like Uber or Lyft, you should contact Springer & Steinberg, P.C. to consult with one of our Uber & Lyft accident attorneys.
We take pride in delivering quality legal advice and advocacy for Denver residents who were injured due to the negligent or careless conduct of another person. Our distinguished Denver accident attorneys have a proven track record of success, having recovered hundreds of millions of dollars for our clients. You won't have to pay a dime in attorney's fees until we successfully recover a verdict or settlement that addresses your losses.
Call us at 303-861-2800 or contact us online to schedule a free, confidential consultation about your legal options today.