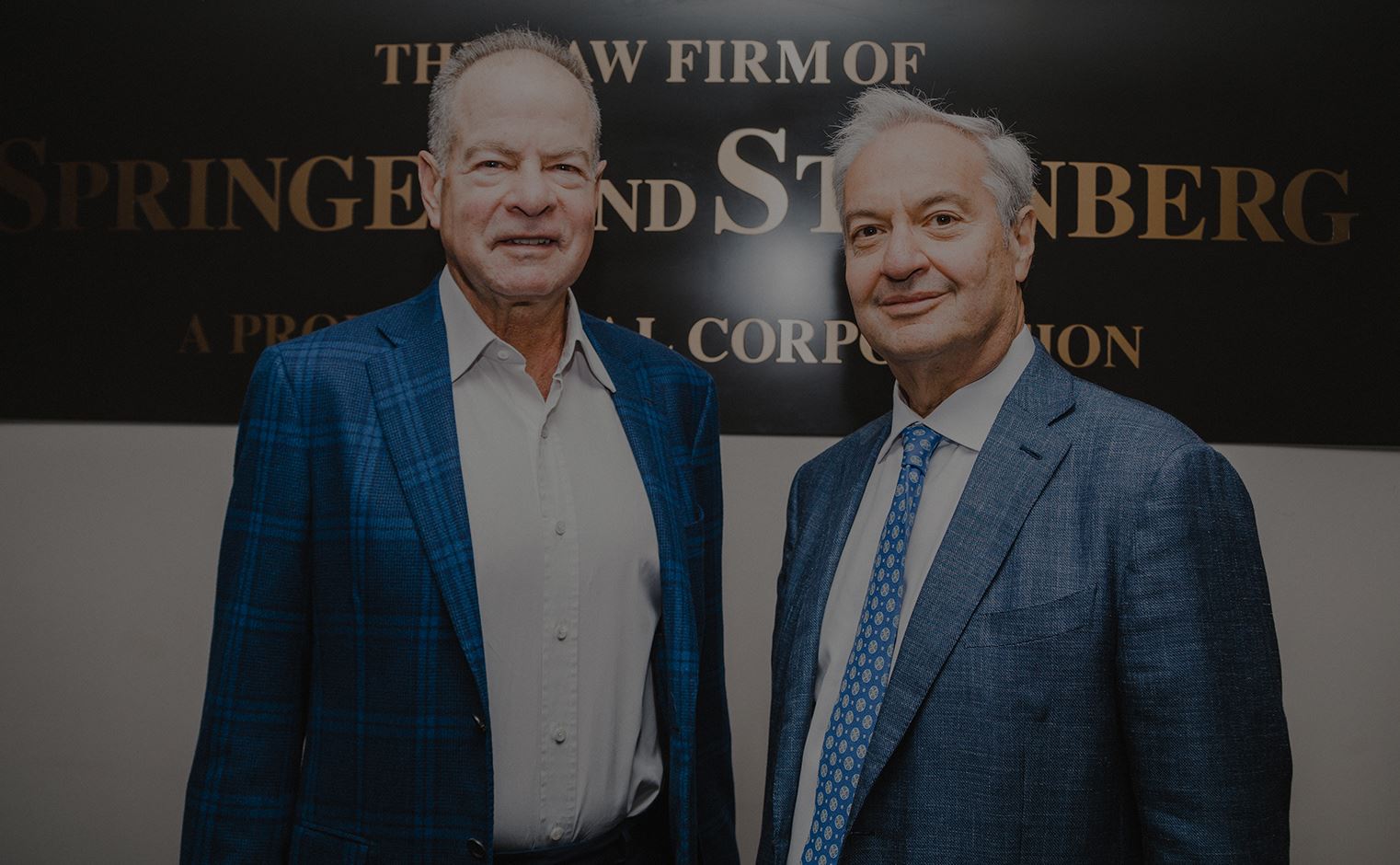 Denver Pedestrian Accident Lawyers
Denver Pedestrian Accident Lawyers
When it comes to traffic accidents, no one is as exposed or as prone to injury as a pedestrian. While crossing the street or walking on the sidewalk or through a parking lot, you are not wearing a helmet. You are not protected by a seatbelt, airbag, and metal frame like the driver of a car. Even a "minor" accident can leave you with multiple broken bones, head trauma, and other debilitating injuries.
Injured pedestrians can hold negligent drivers and other at-fault parties accountable for their injuries, though. You may be able torecover compensation for your medical bills, ongoing medical care, lost earnings, property damage, and even emotional trauma. To start making sense of your injury claim, work with our Denver trial lawyers from Springer & Steinberg, P.C. We bring more than 40 years of collective experience to each case we handle, as well as a teamwork approach that allows us to prepare to take a case to trial if that is what is best for our client.
Start with a free consultation. Give us a call at (970) 341-2298 or contact us online to learn more.
Understanding Pedestrian Accidents & Their Causes
Our Denver pedestrian accident attorneys have experience with cases involving:
Distracted drivers (texting, talking on the phone, etc.)
Drivers under the influence of alcohol or drugs
Parking lot and parking structure accidents
Crosswalk and intersection accidents
Driveway accidents
Pedestrian accidents involving children
One of the key parts of any pedestrian accident case will be proving that the motorist was negligent and therefore responsible for what happened. Our lawyers can use both available evidence and conclusions drawn through comprehensive arguments in and out of court to show that you should not be held liable at all for your own injuries. It will be our goal as your legal representatives to minimize your liability for your pedestrian accident, which actually increases the amount of compensation you can recover from the driver that hit you.
Colorado Laws Regarding Pedestrian Right of Way
Pedestrians have specific rights and responsibilities under Colorado law. Colorado Revised Statutes § 42-4-802, for example, specifies that pedestrians have the right of way in crosswalks. If traffic control signals are absent or are not in working order, motorists must yield the right of way all the same. Laws like these examples are in place to protect pedestrians from reckless and negligent drivers.
Injuries & Compensation in Pedestrian Accident Claims
As mentioned, pedestrians who are struck by motorists – or even bicyclists – are prone to suffering severe injuries due to their lack of physical protection. A low-speed pedestrian accident can still result in catastrophic injuries that cause lifelong complications. Treating those injuries through hospitalization, surgeries, and rehabilitative therapies can get expensive and quickly, which is not even saying anything about the other financial devastation a pedestrian can suffer due to their injuries.
Damages you might have experienced in your pedestrian accident include:
Medical costs: The cost of medical care associated with treating a patient who has been hit by a vehicle can range into hundreds of thousands of dollars, depending on what treatments need to be done. You should not be held accountable for those medical bills if your pedestrian accident was not your fault.
Lost wages: Losing wages due to missing work while recuperating from serious injuries is devastating. Disability claims are difficult to win, and the benefits they provide are often minimal. To close the financial gap caused by your missing wages, filing an injury claim or lawsuit might be necessary.
Pain and suffering: Noneconomic damages can be awarded to pedestrian accident plaintiffs in Colorado. Your emotional pain and physical suffering experienced due to your injuries can be translated into a damage amount to demand through your claim.
Lowered life expectancy: Furthermore, if your injuries are severe enough to lower your life expectancy or lessen your overall enjoyment of life on a day-to-day basis, then those damages can be calculated into your claim, too.
Contact us today at (970) 341-2298  We're here to listen and help you.