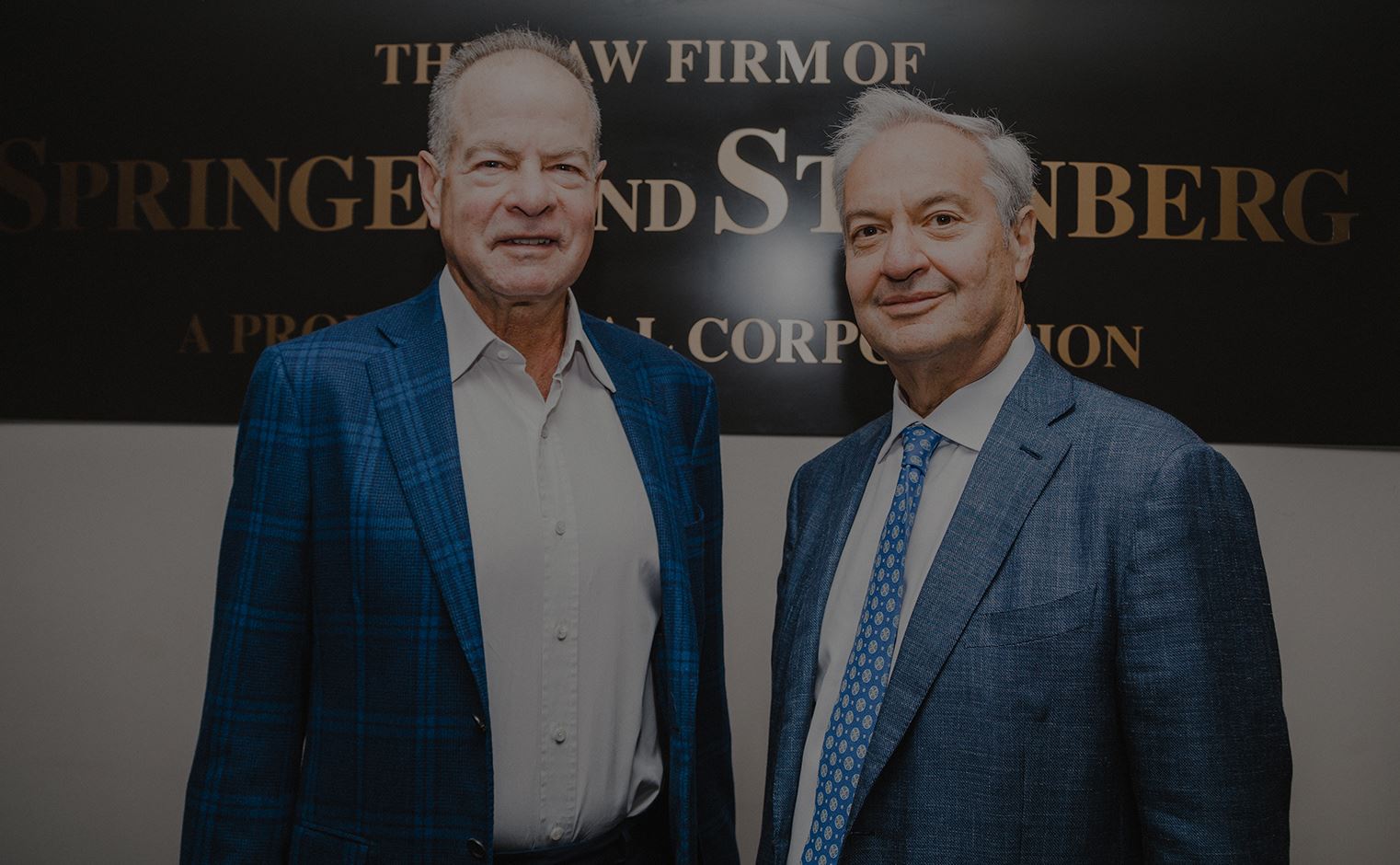 Denver Catastrophic Injury Attorney
We've Recovered Hundreds of Millions for Our Clients
Some injuries are so severe that they alter the entire course of one's life. Severe burns, traumatic brain injuries, spine injuries, and other types of significant physical trauma can lead to disfigurement, disability, and the inability to work or take part in activities once enjoyed. These catastrophic injuries require extensive, expensive treatment and often ongoing therapy. Assistive devices and in-home care may be required. The recovery of full and fair compensation after a catastrophic injury is absolutely crucial to the victim's ability to lead a more stable and fulfilling life.
How Springer & Steinberg, P.C. Can Help
At Springer & Steinberg, P.C., we deliver the level of powerful legal representation needed in cases involving serious, life-changing personal injuries. Our firm have represented clients throughout Colorado and across the U.S. for nearly 40 years and have a reputation for doing the best work to get the best results – for every client. Most catastrophic injuries can be traced back to some type of negligence or wrongdoing, and we know how to identify at-fault parties and hold them accountable. We are here to help you put your life back together.
Delivering Hard-Hitting Representation Throughout the United States. Contact us  or 303-861-2800 today to find out how our Denver catastrophic injury attorneys can assist you.
Types of Catastrophic Injuries
Springer & Steinberg, P.C. takes on all types of catastrophic injury cases, including:
Electrical injuries
Amputation/loss of limb
Common Causes of Catastrophic Injuries
These may have various causes. Our lawyers have experience with claims involving:
Life-Changing Injuries Require Full & Fair Compensation
No matter the circumstances surrounding your case, you can count on the experience and hard work that our Denver catastrophic injury lawyers bring to the negotiating table and to the courtroom. Pursuant to Colorado Revised Statutes, Title 13, Article 21: Damages, you have recourse against all types of negligence or wrongdoing that cause you or a loved one serious harm. We know the law and how it applies to every situation. We will use our knowledge, resources, and skill to help you seek justice.
For a free, confidential consultation, call our offices at 303-861-2800. We look forward to seeing how we can help you.