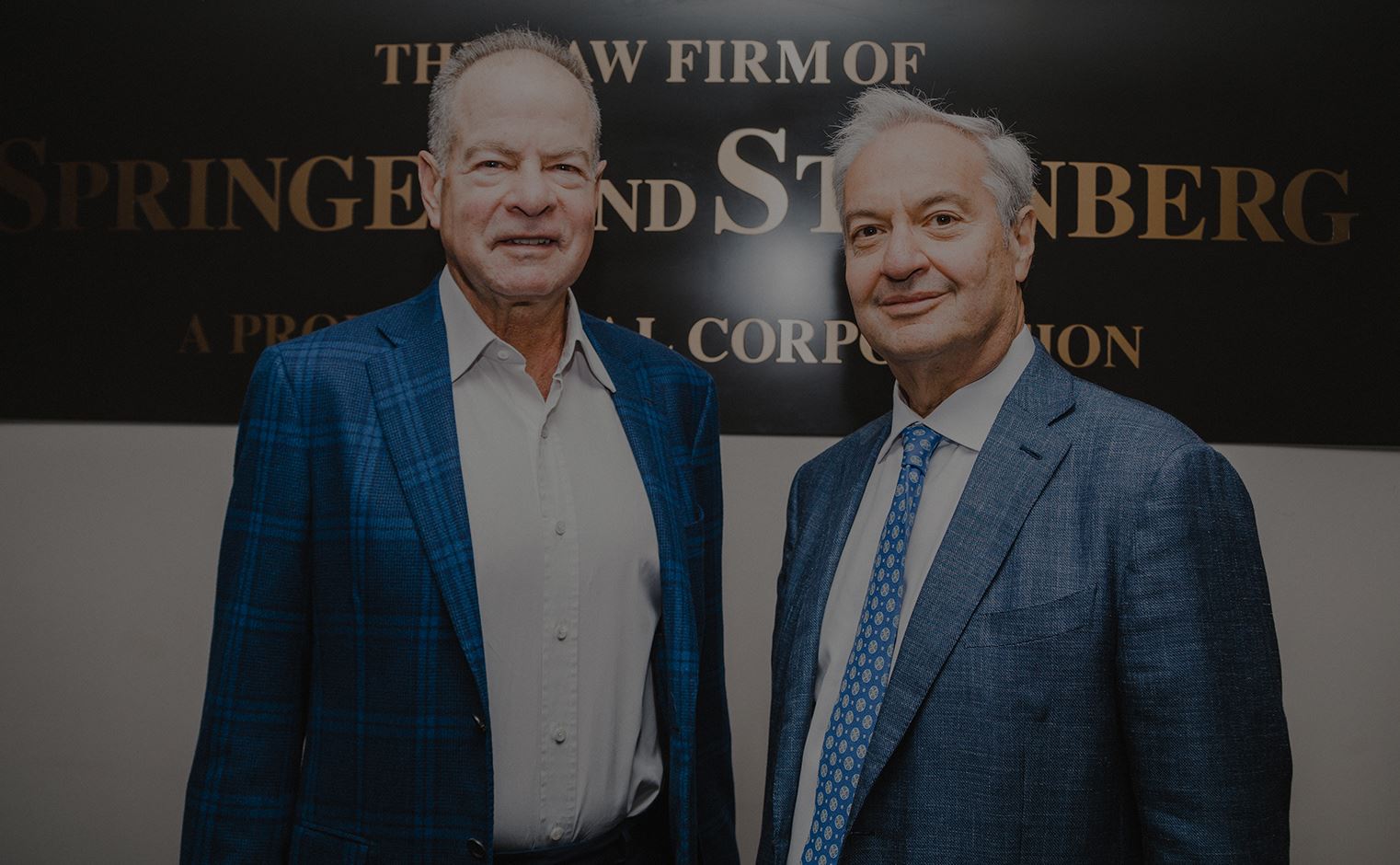 Denver Personal Injury Attorney
Experienced Counsel for Burn Victims & Their Families
Among the most painful of all injuries, severe burns can cause significant scarring, disfigurement, and disability. Depending on the location and extent of the burns, they can completely change or even claim a victim's life. Our Denver burn injury lawyers at Springer & Steinberg, P.C., are committed to helping burn injury victims and their families seek justice when these injuries or losses of life are caused by negligence or other types of wrongdoing.
From our offices in Denver, our firm has fought for clients across Colorado and the entire U.S. for nearly 40 years. We are tough as nails litigators but know when a softer touch is needed, tailoring our legal counsel to each client's needs. If you or someone you love has been severely burned, we are prepared to provide the level of support, guidance, and counsel necessary to help you reach a positive case result.
To learn more, call 303-861-2800 or contact us online today to find out what our Denver burn injury lawyers can do to assist you.
---
---
Colorado Law & Burn Injury Claims
Part 1: General Provisions of Colorado Revised Statutes, Title 13, Article 21 dictates how and when a victim of a burn injury or any other personal injury may recover compensation. Part 2 discusses damages for wrongful death. Part 4 presents remedies for victims of defective products. In situations where another person or company is responsible for causing harm due to their carelessness, negligence, or other wrongful conduct, they can be brought to justice in civil court.
What Causes Burn Injuries?
Severe burns can be caused by fire, heat, electricity, or caustic substances. Our attorneys have experience with a wide range of burn injury claims, including those involving:
Contact Our Denver Burn Injury Lawyers Today For a Free Consultation Today
It is important to work with a Denver burn injury attorney who fully understands Colorado Statutes, court procedures, case law, and even court personnel if you are to have an opportunity to recover fair compensation after a serious accident or the loss of a loved one. With our long history of representing the injured, we at Springer & Steinberg, P.C. are up to the challenge.
Call 303-861-2800 today for your free, private consultation with one of our skilled professionals.