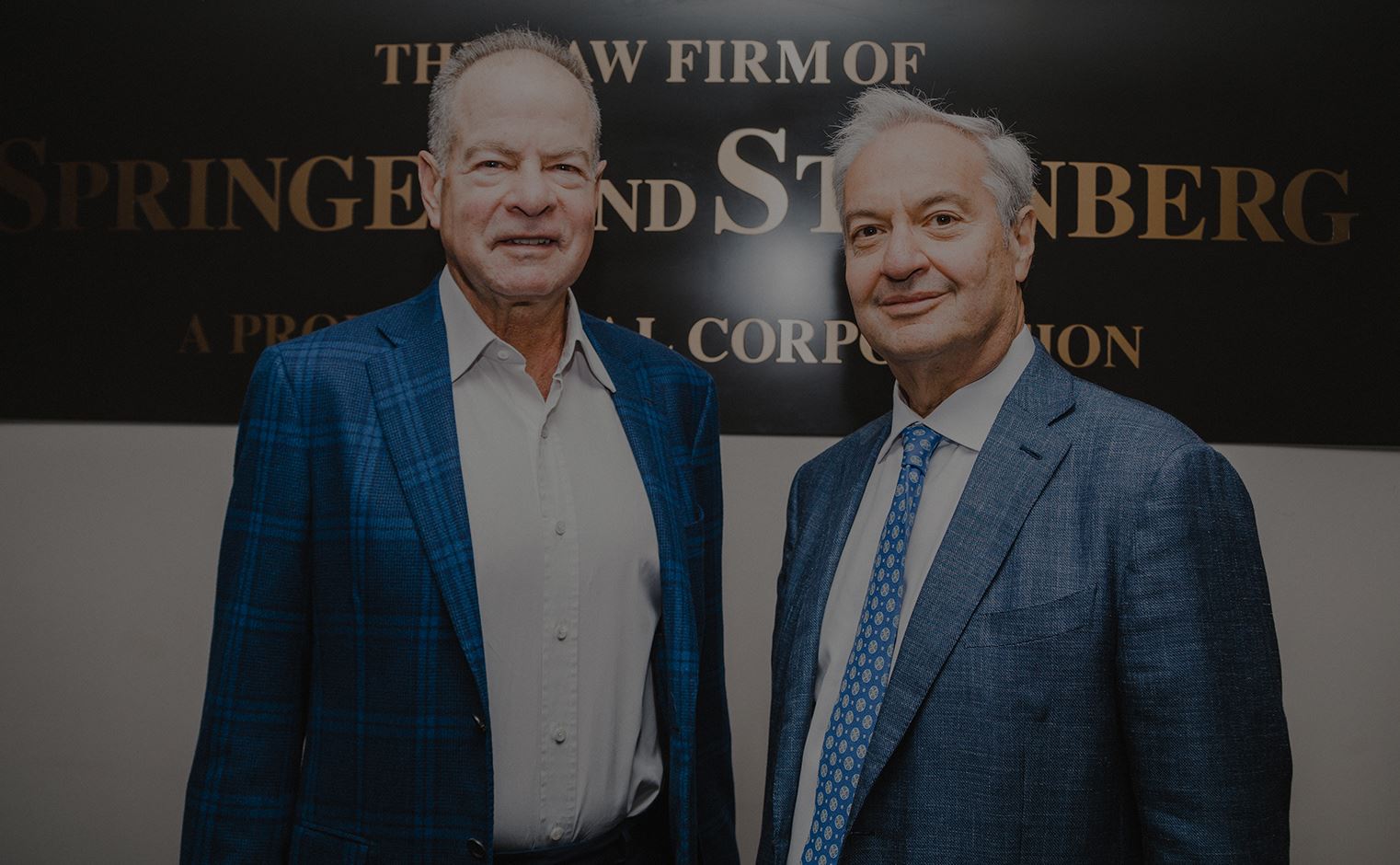 Denver Product Liability Lawyers
Injuries Caused by Defective & Dangerous Products
Most of the things we buy work as expected and we often assume they are safe to use or we know the risks. A defective product, however, can cause serious harm or even death. In fact, thousands of people a year are the victim of products that were defectively designed, manufactured, or marketed. They may find themselves facing considerable medical expenses and facing financial difficulties caused by missed work, not to mention lasting psychological trauma or the need for ongoing treatment or care.
If you or a family member has been the victim of a recalled, mislabeled, or dangerous device, you have legal options you may want to consider. The Denver product liability lawyers at Springer & Steinberg, P.C. are here to help you explore the possibility of filing a lawsuit against the manufacturer or seller of the flawed product. We will be glad to speak with you about what happened and conduct an investigation of your case. We can pursue the full and fair financial compensation you need to start putting your life back together.
Our Denver product liability law firm can offer assistance with cases involving:
Children's toys
Home appliances
Electronics
Safety equipment
Tools, equipment, and machinery
Elevators, escalators, and automatic doors
Medical devices
Prescription and over-the-counter drugs
Motor vehicles, including cars, trucks, SUVs, and motorcycles
Auto parts, such as seat belts, airbags, tires, and brakes
Contact our offices at 303-861-2800 to schedule your free consultation.
Holding a Manufacturer or Distributor Liable for a Defective Product
Product recalls are often in the news, but do little, if anything, to help injured consumers recoup costs and losses. Consequently, the most effective tool by which an injured person can seek recovery is usually a product liability lawsuit. Indeed, a lawsuit can alert the public to dangerous products and result in changes that make the public at large safer.
A product liability lawsuit can be brought against a manufacturer, supplier, or seller of any product including electronics, mechanical devices, medical devices, and prescription or over-the-counter drugs. Cases may allege one or more of several types of defects. For example, there may be a claim that the product in question had a design defect that rendered not only the particular item that caused the injury unsafe, but all of the items made using the same design. Another possible scenario involves a claim that a manufacturing defect caused one, rather than every, product to be unreasonably dangerous. The third type of claim might be that there should have been a warning to the consumer concerning the product and that, had such a warning been in place, the injury would not have happened.
All civil lawsuits have a deadline for taking action, after which the injured person's rights are generally barred. This time period is called the "statute of limitations." Under Colorado Revised Statutes § 13-80-102, the general deadline for a personal injury claim is 2 years. Colorado also imposes a rebuttable presumption that a product is not defective under certain circumstances (§ 13-21-403). Only an attorney can advise you as to whether your claims are timely or if your case falls into an exception to the rule.
If you suspect that you or a loved one has been harmed by a defective product in Denver, you should seek legal advice concerning your situation. Call our offices at 303-861-2800 to get started.