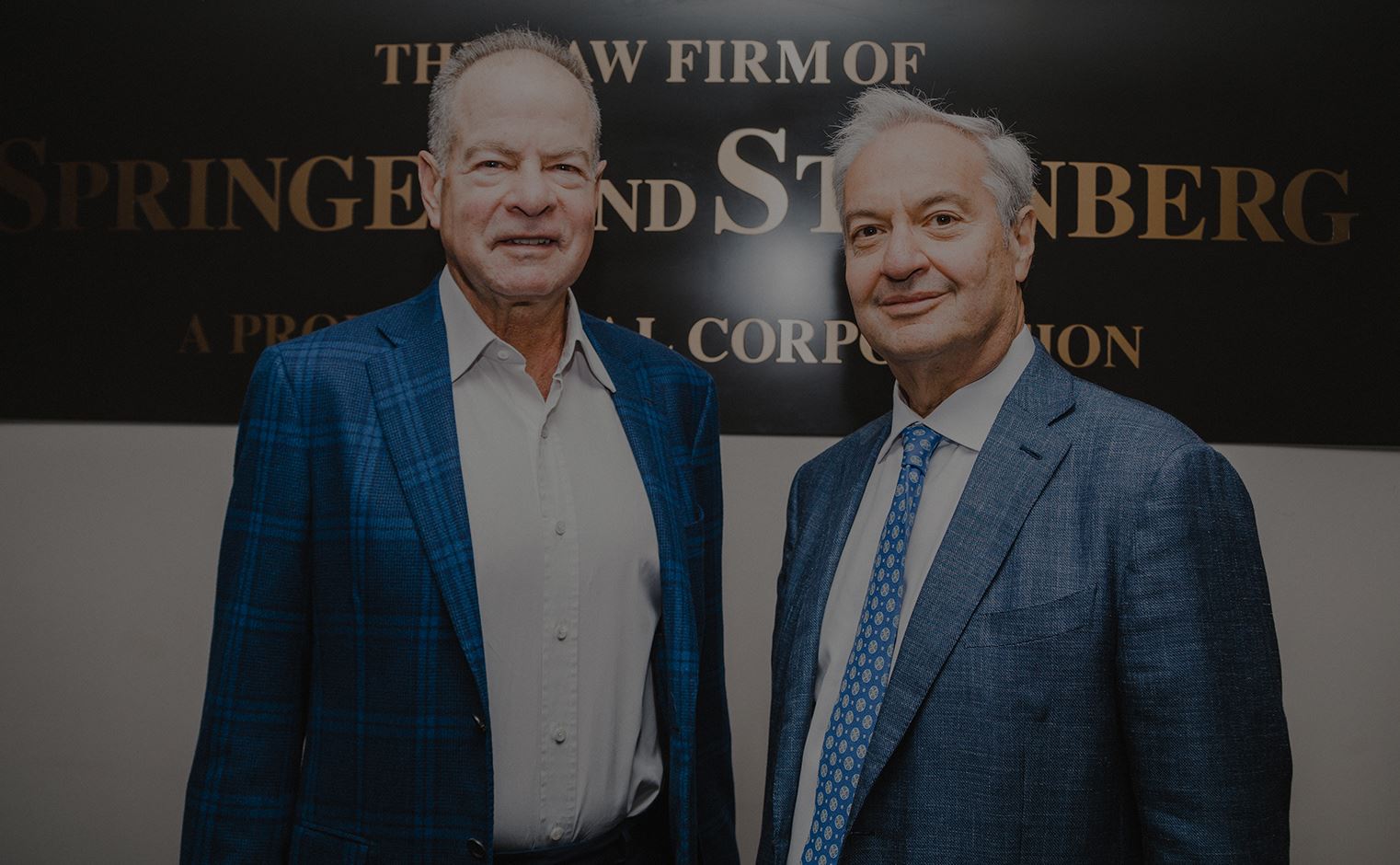 Family Law
Family Law Attorneys Assisting Residents of Denver
No one goes into a marriage thinking that it will end in divorce, but the reality is that this can and does happen for a variety of reasons. Still, a divorce can be one of the most difficult and stressful events that a person will ever go through.
If you are contemplating ending your marriage, you should know that having the right attorney by your side can ease the process considerably. The Denver divorce lawyers at Springer & Steinberg, P.C. have been assisting clients with divorce, property division, and child custody issues for decades. With nearly 40 years of experience in the area of family law, including complex custody matters, valuation of business assets, and spousal support, we are here to serve all of your divorce-related legal needs.
Get immediate, experienced counsel through your divorce. Call 303-861-2800 for a free consultation.
Seeking a Divorce Under Colorado Law
The State of Colorado requires that a person residing in the state for at least 90 days before being eligible to seek a divorce. Once this residency requirement has been met, a petition for divorce can be filed in the county in which either spouse resides. (In situations in which a spouse is in the armed forces, special rules may apply.) If there is property to be divided or children to be considered, this information will be included in the petition as well.
Since Colorado is considered a pure "no-fault" divorce state, it is not necessary to allege any particular wrongdoing by the respondent spouse. Instead, most divorces proceed under the assertion that the marriage has been irretrievably broken due to irreconcilable differences. In extraordinary cases, the court may consider a party's economic fault when dividing property or awarding alimony (now called spousal maintenance).
After the petition for divorce and summons have been served upon the responding spouse, the respondent is given time to file an answer and, if he or she chooses, retain counsel. The case then proceeds to the discovery phase, during which the parties exchange information concerning marital assets and liabilities, as well as matters pertaining to child custody and support payments. It may be necessary to retain expert witnesses during this phase of the case, and these witnesses may eventually testify in court if the case is not settled by agreement. Selecting the right experts is an important consideration and can have a strong influence on the final outcome of the case.
Property accumulated by a couple during the marriage is divided equitably, except for gifts and inheritances. An "equitable" division of property is not necessarily an equal division. Instead, it is to be a "fair" division rather than a 50-50 split. The court considers several factors when distributing property, including each spouse's contribution to the acquisition of marital property, the value of the property given to each spouse, the economic circumstances of each spouse at the time that the property is divided, and the increase or decrease in any separate property of the spouses during the marriage.
It is important to note that an "equitable" division of property is not necessarily an equal division. Instead, it is to be a "fair" division rather than a 50-50 split.
Call us at 303-861-2800 or contact us online to schedule a free appointment to discuss your case.