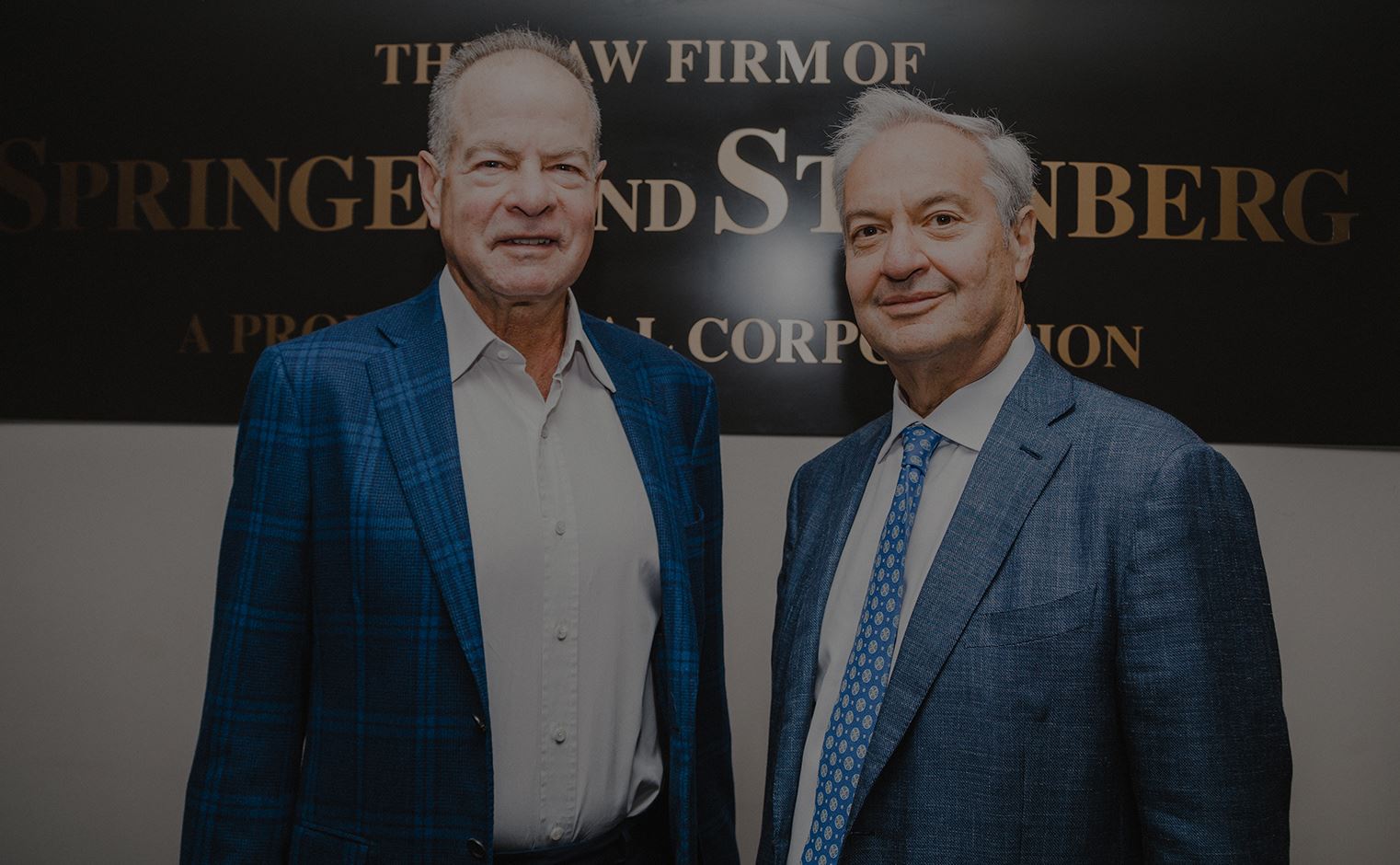 Colorado Personal Injury Lawyers
Dedicated Bicycle Accident Attorneys in Colorado
At Springer & Steinberg, P.C., our skilled Colorado bicycle accident lawyers want all our residents, visitors, and tourists to be safe while traveling our roadways, whether they are in a vehicle or pedaling through our beautiful landscape. And many, including our attorneys and support staff, take full advantage of the latter thanks to our state's commitment to helping ensure the safety of bicyclists.
The League of American Bicyclists ranked Colorado the seventh most bicycle-friendly state in the U.S. last year based on our state's infrastructure, education, and legislation that is designed to help keep riders safe.
Unfortunately, negligence can interrupt even the most intelligently designed bicycle safety plans and actions, and caused 16 rider fatalities last year — a statistic that has increased 33% over the past five years, according to the Colorado Department of Transportation Problem Identification Report — and over 8,000 injuries over the last decade.
While we hope you never need us, our devoted legal advocates work diligently to outline each of our client's bicycle accident injury cases, so the insurance companies are fully aware of how their injuries have affected their day-to-day lives and overall well-being, so we can pursue the financial outcome they deserve.
Our committed team of experienced and diverse attorneys and support staff have transformed the way bicycle accident cases are handled to ensure our clients have the legal representation they need to pursue real results for their unique recovery needs.
Contact us today to schedule a free case assessment to learn how we can help you.
What are the Most Common Causes of Bicycle Accidents in Colorado?
Despite the design resources and public awareness campaigns, Colorado has invested into keeping our riders safe from negligent drivers, motorists are simply not giving bicyclists the respect they deserve on our roadways.
Bicyclists have the same legal rights to the road as other vehicles.
However, when negligence is a factor, they can suffer catastrophic injuries caused by:
Speeding drivers
Distracted drivers
Impaired drivers
Drivers failing to obey traffic signs and signals
Drivers passing too close to cyclists
Drivers failing to share lanes with riders
Drivers entering protected bicycling lanes and areas
Drivers failing to yield the right of way to bicyclists
If you have been injured by negligence while riding a bike a Colorado, or tragically lost a family member while they were riding, our skilled bicycle accident and injury attorneys want to help you pursue the financial recovery you may be entitled to for your crash. Call us today to learn more.
How Can I Pursue the Compensation I Need for Medical Bills and Other Colorado Bicycle Accident Expenses?
When our clients are injured while riding a bicycle in Colorado, their injuries are often severe and can include multiple broken bones, head, neck, and spine injuries, and permanent harm that affects more than their short-term activities, but their complete quality of life.
We focus on your individual circumstances and provide access to the complete resources our law firm has to offer to create customized and effective solutions for your unique claim.
Once we have examined the details of your case, we will aggressively pursue the financial outcome that fits your precise recovery needs, so you can move forward with confidence.
Depending on the extent of your injuries, your complete financial needs may be complex and include:
Current and future medical costs
Medical devices and prescription expenses
Therapy and rehabilitation appointments
Current and future lost wages
Diminished working capacity
Temporary or permanent disability
Pain, suffering, and psychological damages
Our experienced bicycle accident attorneys in Colorado ensure your damages are calculated and predicted accurately, so you are awarded fairly. Should our negotiations with the insurance company end in a less than just outcome, we will end our talks and take your case to trial where our skilled litigators have produced proven results.
Why Choose Springer & Steinberg as Your Colorado Bicycle Accident Lawyers?
Nearly 40 years ago, a dedicated team of strategists partnered to create Springer & Steinberg, P.C. to ensure Colorado bicycle accident victims had access to nationally recognized and award-winning legal advocates who provide the expansive resources, connections, and knowledge our clients need to pursue success inside and outside the courtroom.
You deserve access to prominent legal solutions that allow your loss to be recognized and paid back, so you can focus on getting healthy and being there for your family.
At Springer & Steinberg, our compassionate Colorado bicycle accident attorneys and support staff will listen to your concerns, answer your questions, and provide the legal strength and perseverance you need to build a persuasive case that produces results.
With the distinction of an AV Preeminent® rating by Martindale-Hubbell®, our identification as a U.S. News Best Law Firm, and spots in the National Trial Lawyers: Top 100 and the ASLA Top 40 Lawyers Under 40, we genuinely care about each of our clients and are here to help to produce real results for real people using elite legal strategies that are designed for success.
Contact Our Leading Colorado Bicycle Accident Lawyers at Springer & Steinberg Today For a Free Consultation
If you have been hurt in an accident while riding your bike, or have tragically lost a loved one to negligent circumstances, contact our skilled Colorado bicycle accident attorneys at Springer & Steinberg by calling 303-861-2800 or online today to discuss the details of your case with a team of legal advocates who care about your future.
Our dedicated Colorado personal injury attorneys provide free consultations for all Colorado residents, and never charge any legal fees unless you make a recovery on your unique case.